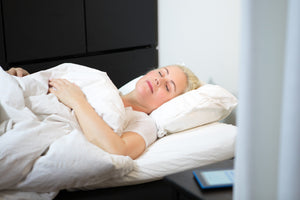 We relax your body&mind
in just ten minutes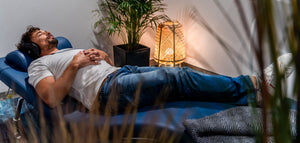 Reconnect with a better life
Innovative recovery technology for a perfect body&mind balance.
Neurosonic - for a better body and mind balance.
Neurosonic produces very low frequency vibration. Being a natural mechanism, vibration has a balancing effect directly on the autonomic nervous system. The Neurosonic relaxation treatment directs the body to a state similar to meditation, making recovery faster and more efficient. The healthy sleep mechanisms are restored, and at the same time, many other things in the body and mind are given the opportunity to recover.
Neurosonic Infinity mattress now only 2990 € (normally 3990 €)
Infinity mattress is easy to use as it is placed on top of the bed frame, under the existing mattresses. Infinity promotes relaxation, improves sleep quality, and alleviates symptoms of stress.

When purchasing Neurosonic infinity matress, you will also receive a FREE Infinity mattress without technology (valued at 399–429 €)!"
Buy now!
Order the latest webinar recordings!
We have organized two webinars on the topics of "What is Neurosonic?" and "Recover During the Workday - Neurosonic brings well-being to the workplace". Order the free recordings from below!
Intelligence shaped by nature
Neurosonic's wellbeing technology is based on tissue stimulation produced by low frequency vibration. The built-in elements of the devices vibrate and target stimulation at specific parts or the entire body. This natural mechanism affects the body and mind through the autonomic nervous system, providing a relaxing, recovering, or activating Neurosonic moment.

The magic of our technology is its simplicity. The vibration frequencies are designed to awaken our body's natural way to release stress. The vibration imitates the way a zebra shakes stress out of its body in the savannah after escaping a lion. We humans have lost this ability to shake stress out of our bodies. That is why we need Neurosonic: to restore this nature shaped intelligence to our bodies and help us get rid of stress.
READ MORE
Benefits of the technology
Join the Neurosonic Community
Subscribe to our Newsletter and feel the buzz!