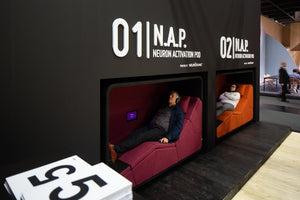 Well-being and recovery
to any space
Project sales
Neurosonic's project sales is your professional partner in project interior design, especially when you want to bring more well-being and recovery to interior design. We are happy to serve you in all your projects and deliver Neurosonic products to offices, public spaces, hotels, nursing homes, shops and to any space.
We are happy to consult you on your furniture choices and we are here to help companies, architects and designers.
Ask for an offer for your project - we offer the most competitive prices for all professionals.